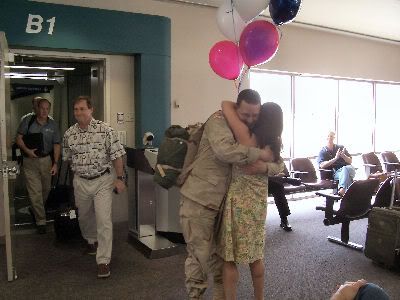 Hey Everybody! I am so sorry to have been sooooo MIA - actually, I'm not sorry in the sense that I 'regret' it, because I have had an absolutely fantabulous time just living life and enjoying the heck out of my bunny - but I'm sorry in the sense that I have ignored all of you - and not kept you up-to-date of our goings-on.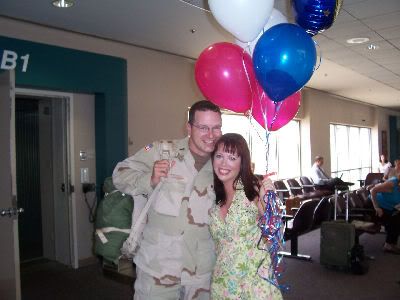 The Happy Couple (I had tears streaming down my face)!
Al got home on Thursday August 4th - and we were married on August 5, 2005 at about 1:15 p.m. - it was everything that you would imagine a 'war wedding' to be . . . handsome groom, blushing bride, etc. He is still home right now and I won't say when he is leaving for security reasons ;o) other than to say that it will be 'soon'.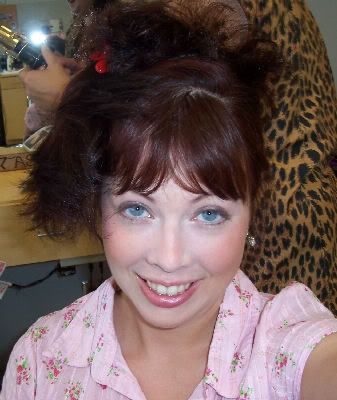 Me, getting my hair done the day of the wedding, lol.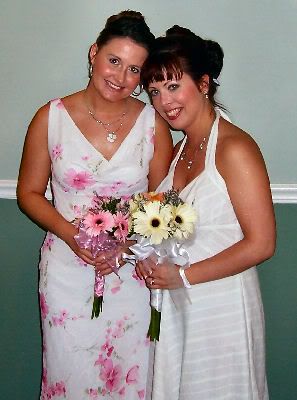 My very best friend Melissa who came for the ceremony - she was our matron of honor and 'best man' - lol!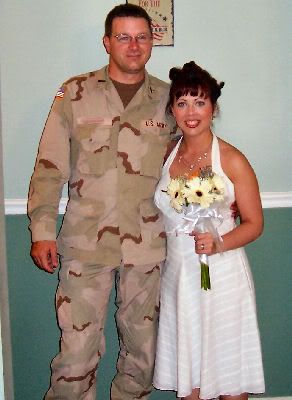 The happy couple - Part II!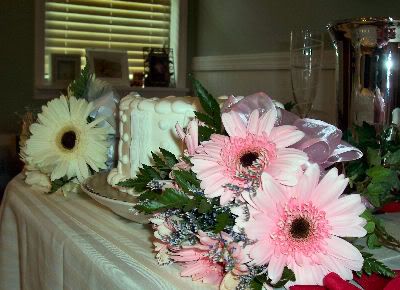 Our cake.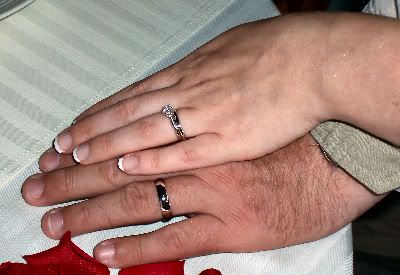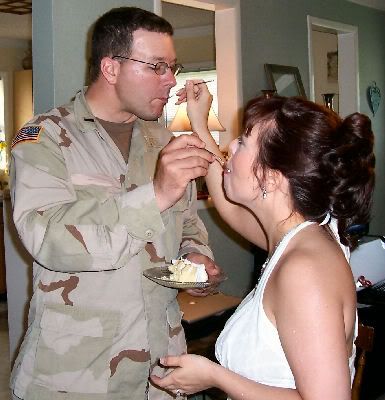 Feeding cake.
Thank you so much to everyone for all of your well wishes and your thoughtfulness. Please continue to keep us in your thoughts and prayers as we go through the transition of Al's R&R ending - although I certainly don't look forward to him going back to the sand, I do look forward to getting my routine back and checking up on all of you again. Sending much love to each of you across the Internet miles!!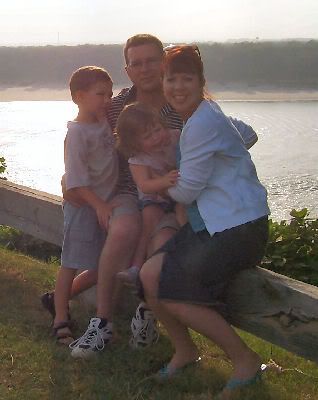 Honeymooning with the kids - Vicksburg, MS.