Okay, I have been absolutely awful about posting pictures lately - I have dial-up at home which makes it a pain - and I have been really busy at work!!
The first picture is my signature on a "Mommy's Debate Board" that I go to -- those women can be fierce! There are a lot of people over there who don't have any understanding of the war in Iraq other than what is represented to them by an overly biased, liberal media. There is actually a woman on that board who refers to soldiers in Iraq as "babykillers" -- so, to let the pictures speak for themselves - I included two pictures from Al's most recent medical missions.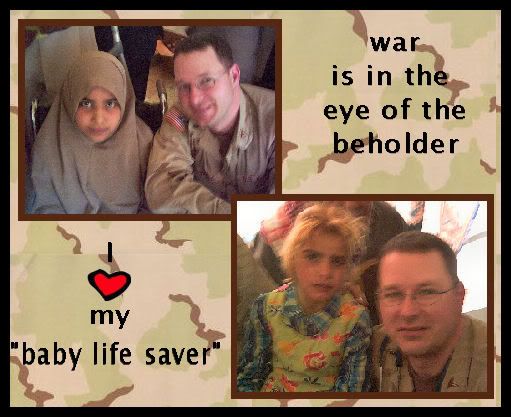 I don't have any other recent "Al Pics" --- so, I will post some of what Em and I have been up to - this weekend we are going to visit Al's mom and son - so I will have new pics of them next week.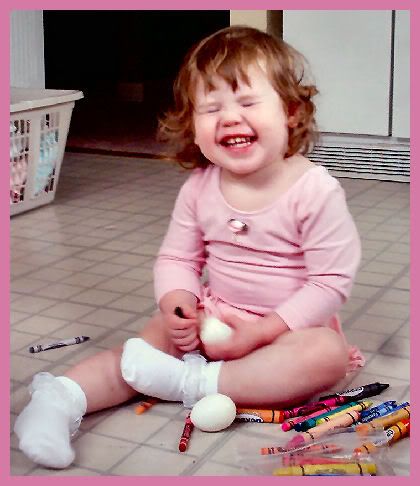 Em coloring Easter eggs.
Dressed up for church.
Opening Easter baskets.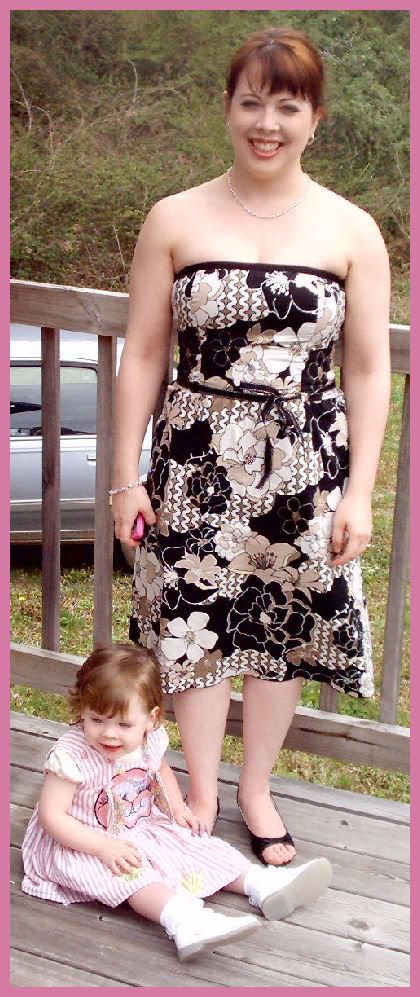 M and Em on Easter.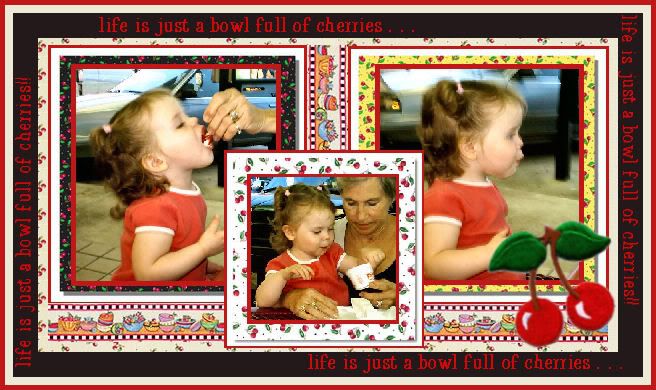 Celebrating Daylight Savings Time last night when we went to Sonic for ice cream.
Sorry there were so many - I'll try to space them out better in the future!!