Em and I were able to get out of town this past weekend to see my best friend Melissa and her hubby in Chattanooga, TN. We hadn't stepped foot outside of Birmingham since Al was home in early August, because of hurricanes and gas prices, but, we needed the break and breathing room - so it was wonderful to go and see friends for a few days. Since Em goes to her dad's house every other weekend too, it was really nice to get "quality time" with her, I know she's mine, but she's a pretty cool kid - lol.
We got into town Friday night and just did a bunch of errands and ran around - so there was nothing 'newsworthy' in that.
Saturday, we got up and took Em to a park that had a really cool hand-carved carousel in it . . . Melissa and I paid double admission so that we could stay on for as many rides as we wanted. Em was free - lol.
Our first trip around, sitting down.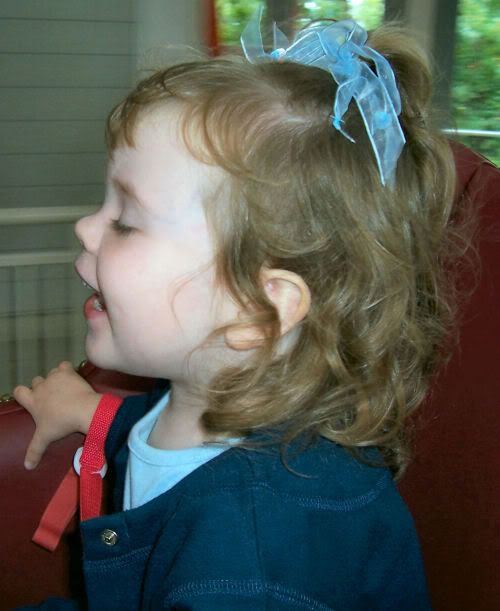 Being two is FUN, mom! Wheeeeeeeeeee!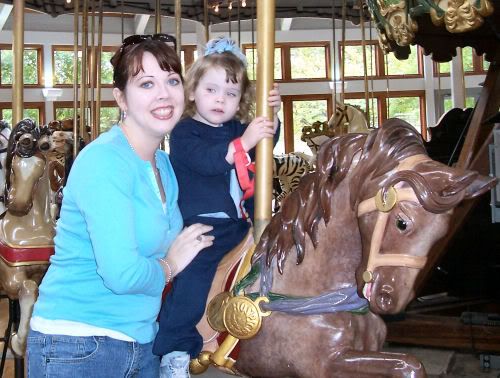 By the end of the second trip around, I was kind of feeling dizzy and seasick!
After the carousel, we went outside and Em climbed around on statues that normally spray water - thankfully, they were shut off because it was kind of chilly.
Giddy up, Turtle! Giddy UP!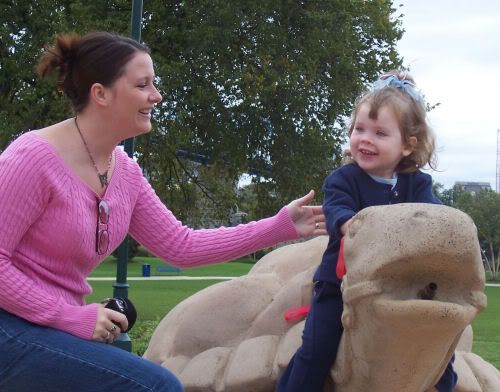 Hey Missa!
Trying the lion on for size.
Once we finished up there, we walked across the street and ate lunch at the "Yellow Submarine" - Em ate a corn dog with fries - and I had a philly cheese steak w/ lots of mushrooms, YUMMY! They had a game room though, so Em and I played there too!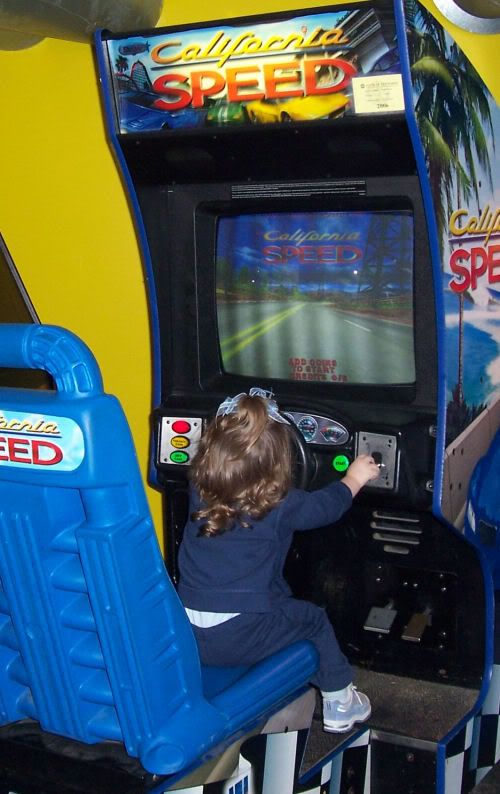 This game would be lots of fun if I could reach the pedals!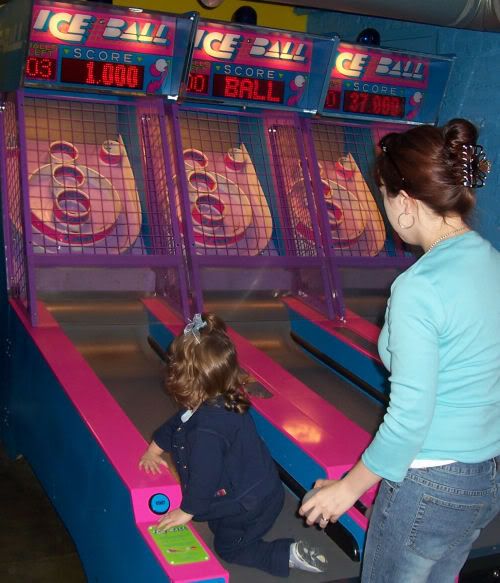 What do you mean this isn't how you play skeeball?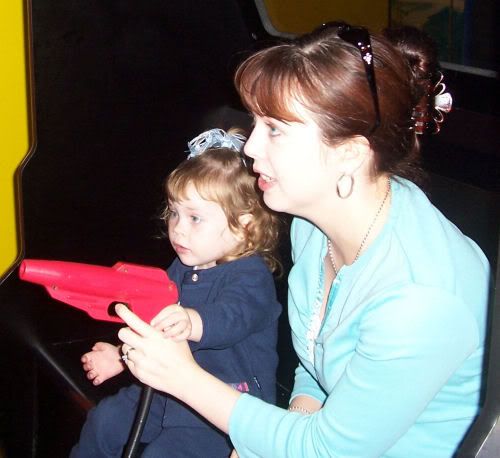 The military family in us - we're blowing up 'bad guys' - lol!
After that, it was nap time. Then we got up and headed to the mall just to window shop.
Em played in a neat children's play area for a little while. I worked hard to not stress about the germs - lol.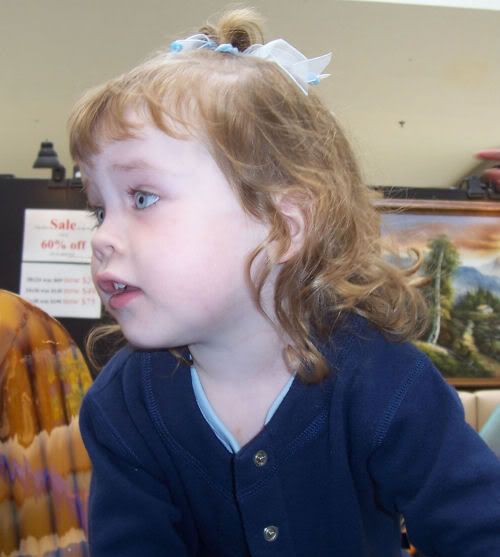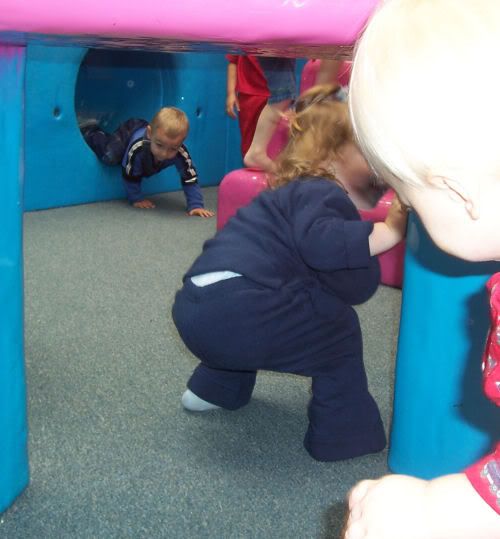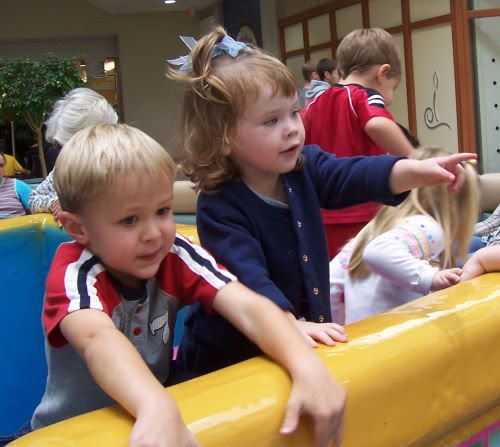 I think Emelia might have my gift for leadership (a.k.a. 'bossiness')!
Then we went to the "Hello Kitty" store. They didn't have anything good though.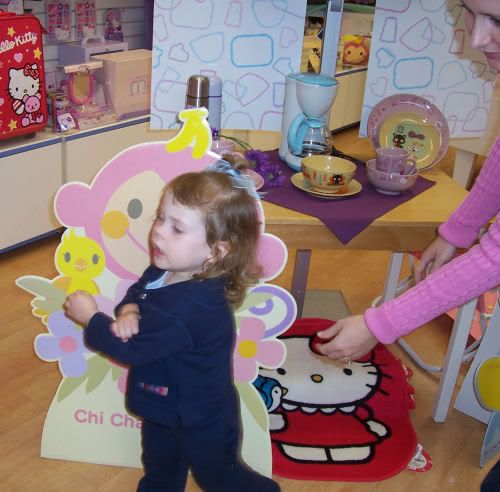 'No thank you' - Em deciding that she doesn't want to leave "Hello Kitty".
Then it was time to go back to Melissa's house (thank goodness!)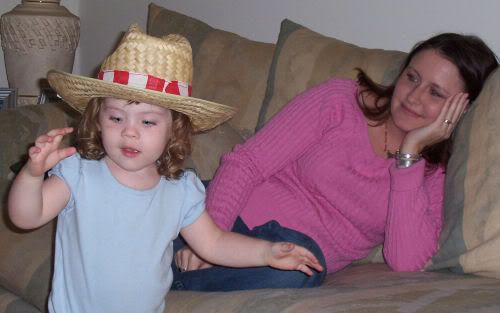 Howdy Pardner!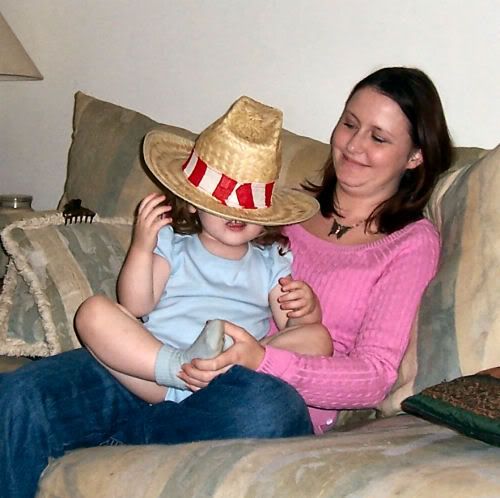 Who turned out the lights?
The next day, Melissa and I got $2.99 haircuts at a 'Great Clips' that had just opened up - on our way back to her house after lunch, I took this silly picture for Al because Captain D's is his favorite restaurant of all time: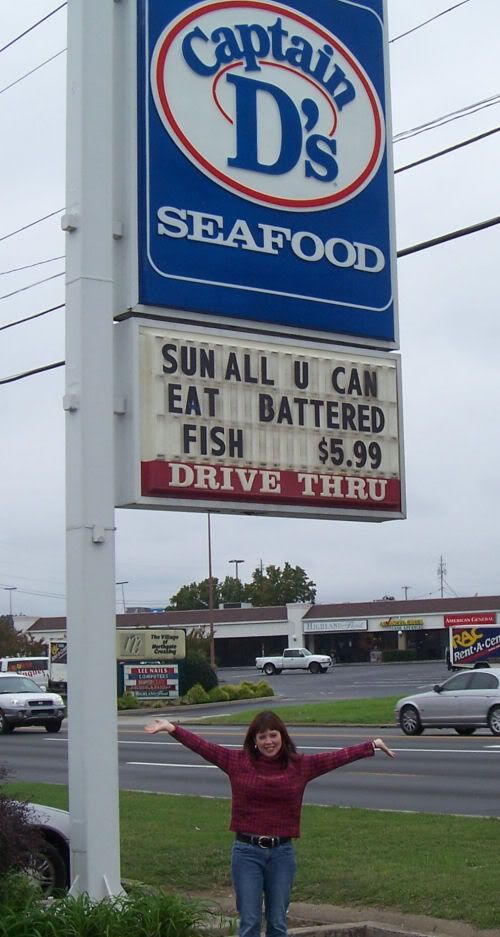 Thanks for letting me share our weekend with you!