Well, Em and I are back from vacation. We had a lot of fun. We saw a lot of relatives, etc. Em learned the words "Grandpa" (pronounced "Popa") and "Grandma" (pronounced "Grrmma") - and she just generally loved being slathered with constant attention. It's got to be a good feeling to know that absolutely everything you do is adorably cute and precious. LOL.
I will post vacation pics for you hopefully tomorrow. She is having her "Alabama Birthday Party" on Saturday too - so we'll be excited to share that with everybody also.
Well, we are officially 150 days into this gig. That feels kind of crazy but pretty cool to say at the same time. I will be so happy when the next 50 days are behind us. There are several reasons for this:
Two hundred sounds a lot better than 150.
Our halfway point of "boots on ground" is 182 days.
Al's R&R leave will either be in August or September - so in fifty days, he will be even closer to being in my arms!!
Here are the pics of my bunny that I was hoping to post before I left on vacation, but wasn't able to get around to it because of all the craziness going on. I know that I am HIGHLY prejudiced, but he looks sooooooooooo good!! We just got him a new digital camera - and the clarity is great. These are from earlier in May: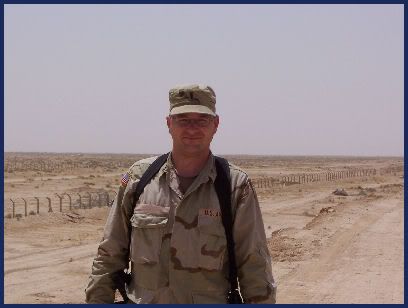 Al overlooking his Forward Operating Base.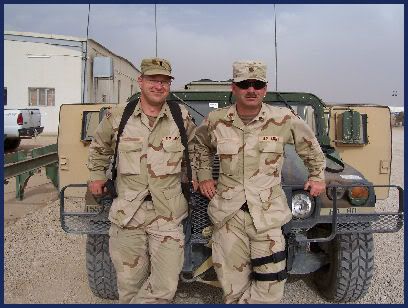 With a friend.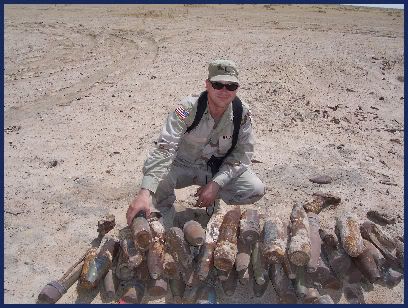 He looks soooooooooo good in this picture!!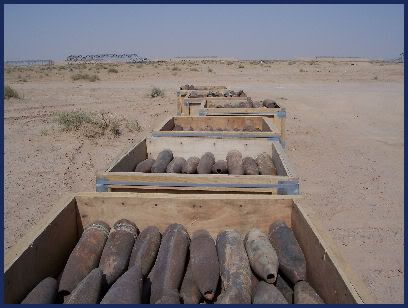 Close up of UXO's (Which I believe stands for "Unexploded Ordnances" - please correct me if I'm wrong!)