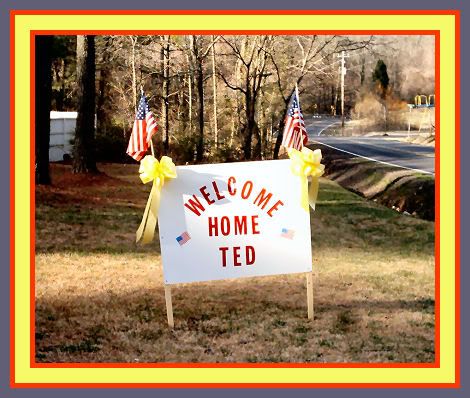 This sign has been up on my way home since Saturday --- driving to my part-time job Saturday morning - there were yellow ribbons plastered everywhere. It felt so good to be a part of the military family and know that someone else was home, that they were safe - and most of all, that they were very, very loved.
I finally remembered to take a picture this morning - and I just want to say from the bottom of my heart . . .
"Welcome Home Ted!!"
**I can't wait to make a "Welcome Home Al!" sign!! :-)